Ascension is a return to our divine self. It's a remembrance that we've more than our physical carbon body. That we are, in fact, the very divinity that we appeal to outside ourselves.
Our planet is undergoing rapid shifts as more and more people are awakening to this remembrance. Without support and understanding, this process of awakening can be uncomfortable at best and downright frightening at worst.
Some of the symptoms of Ascension that you may be experiencing include:
Lack of spatial awareness
Missing time
New and unexplained psychic gifts
Feeling that there is a shortage of time
Tingle body parts especially the feet
Anxiety attacks that happen suddenly and for no reason.
Energy bursts that are often uncomfortable
Waking every 3-hours or at 3 am constantly.
Cramps
Muscle's seizing
Kundalini awakening
Flu-like symptoms
Extreme fatigue
Hot flashes
Nausea
Cranial pressure and headaches
Dizziness
Forgetfulness
Sleeplessness
Joint pain
Body aches
Excessive voiding of urine and feces
Rashes
Craving sugar
Clumsiness
Vertigo
Without understanding what is happening to us we can easily mistake these symptoms as other issues and become quite anxious and even scared thinking that our lives are quite literally being threatened.
That's where I was during my first stage of Ascension. I began hearing and seeing things which were never my intuitive strong suit. I began channeling from guides that used names and lineages that I had never heard of and also had what I late learned was a Thoth (a guide I also had never worked with and knew next to nothing about) attunement.
I was constantly tired, even more so than you would expect of a mother of three, wife and biz owner. I was suffering from increased depression and anxiety as my own trauma started rising back to the surface and causing me great suffering.
It was not until I had a reading that I was told what was happening and from there my journey of learning all that I could begin. But there was precious little in the way of support and as I grew in my own learning I knew that I wanted to share what I was learning and off it up as support for those who are going through the same thing as me.
Make no mistake, I am not an Ascension expert. None of us and be leery of anyone who claims they are. I am a guide and as a guide, I teach you what I have learned so that you could receive what I lacked which is education, support, and community of others who are right here with you going through the same things.
And what I learned at the start was that everything that was rising to the surface was so that I could heal and clear and make more room to welcome in more light and high-frequency energy of my divine self within this 3D body. So I could literally anchor in my Divine self into this body and remember who I was.
And that, at its core, is what Ascension is all about. Its a re-remembering of who we really are and what we came to this Earth to accomplish. It's an opening up to the many ways we've been enslaved and conditioned to forget who and what we are so that we would be disconnected from our power. And its the process that gives us a means of dismantling the structures in place and restore the collective energy and experience of this beautiful planet of ours.
This community is built to support and educate you on your journey.
With this support, you welcome more of your divine self into your 3D body. This allows you to collectively usher in the next phase we as humanity are entering. But on a more personal level its to open yourself up to the life you've always desired. You receive miracles and manifest in collaboration with your light teams instantly. You usher in new timelines which open you to new possibilities. You bring down templates and activate new keycodes that give you access to all that you are capable of becoming within this incarnation.
You release, for good and forever, trauma from this lifetime and others. From this timeline and others. You release and heal trauma from your ancestors but through blood and your cosmic lineage which you will learn more about.
You benefit from feeling, very tangibly the support and unconditional love of your teams and Galactic guides and begin to trust so truly and so sweetly in the unfolding of this experience that you literally let go of all anxiety, worry, fear, uncertainty, and simply bask in the magic and miracles that are unfolding just for you, made just for you each and every day.
Each month you have access to:
In-depth energy reports unpacking the energy of the month and her themes. This helps you to begin to acclimate and align with the collective energies.
Sign by sign Tarotscope Readings
Recorded Energy healing built around the collective theme.
A Guided Shamanic Journeys (recorded and LIVE)
Masterclasses that provide you with in-depth Ascension instruction so you can understand more fully the process you are going through. While some of this can be pretty high-level stuff, I try very hard to make it as simple and "down to earth" as one possibly can when discussing cosmic lineage and divinity.
Guided Meditations grounding into the months' theme.
60 minutes group mastermind via Zoom and a chance for coaching with me in a group setting.
Integration Work so you can bring the energy of our work into your everyday life.
Plus other bits and bobbles as my guides direct me to add.
And the best part is that you can join and receive your first month free by entering code 'ASCENSION' at check out.
This offering is not for everyone. If you've continued to read this far its because the truth of these words and this experience is speaking to the very oldest, most primitive part of you. The part of you that remembers who you truly are. The part of you who is ready to awaken and to join us in experiencing both the personal and collective miracles that this process brings to us all.
Trust this calling. You have nothing to lose and can cancel at any time.
Your Instructor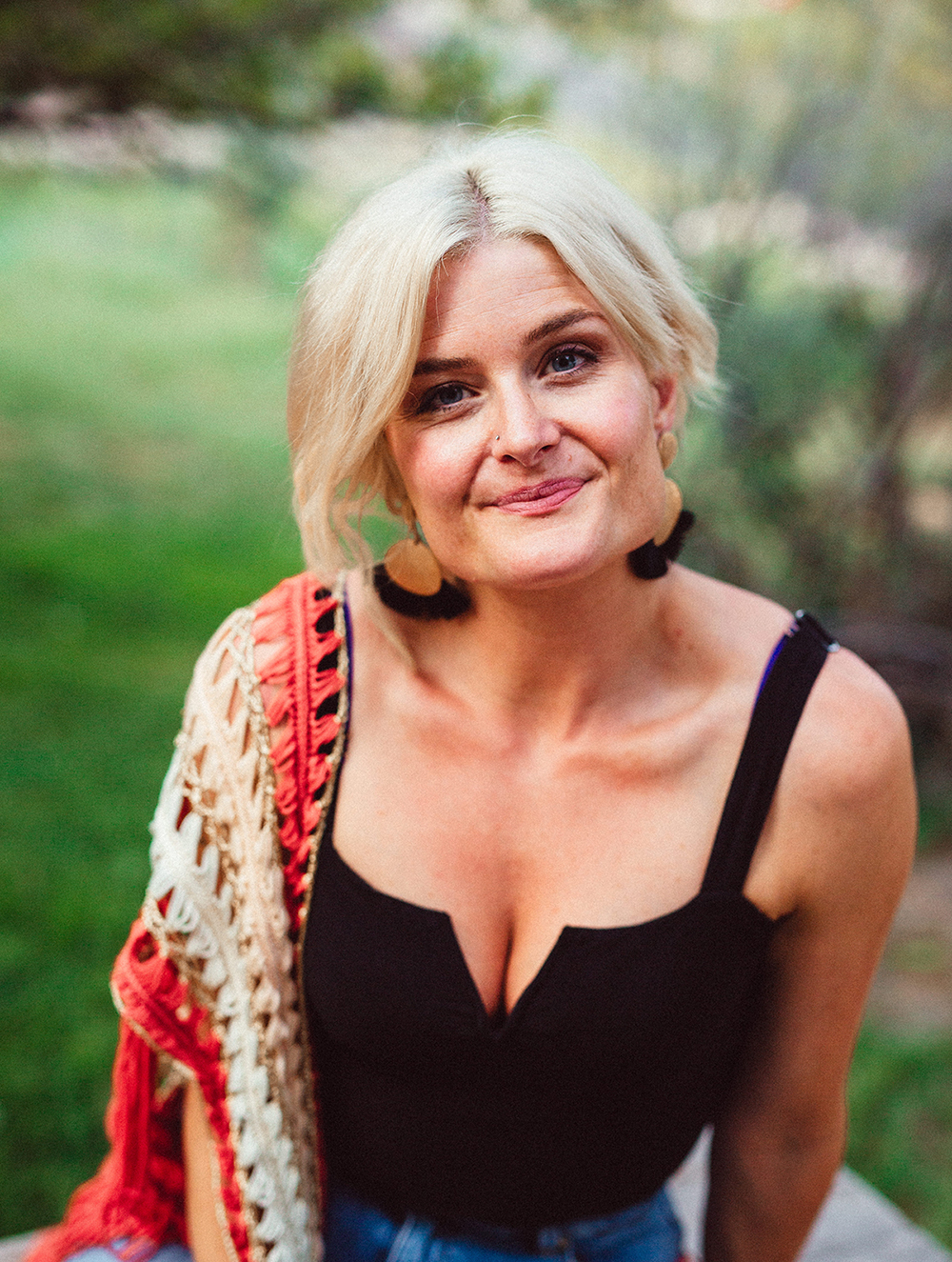 Laura Brown is an Intuitive Counselor and Energy Alchemist that assists others in healing trauma and living a multidimensional life.
Course Curriculum
Links
Available in days
days after you enroll
December
Available in days
days after you enroll
Frequently Asked Questions
When does the course start and finish?
The course starts now and never ends! It is a completely self-paced online course - you decide when you start and when you finish.
How long do I have access to the course?
How does lifetime access sound? After enrolling, you have unlimited access to this course for as long as you like - across any and all devices you own.
What if I am unhappy with the course?
We would never want you to be unhappy! If you are unsatisfied with your purchase, contact us in the first 30 days and we will give you a full refund.